Experience Level
1-2 Years
Job Description
Role x You
This position will have a strong focus on administrative duties that range from maintaining trackers, updating contact logs, building decks, program recapping, and more. The ideal candidate will be incredibly detail-oriented, collaborative, and used to working in a fast-paced environment.
Responsibilities:
Research talent and assist with talent and influencer casting projects
Proactively scout for new talent ideas and input new influencers into our talent database across lifestyle categories including but not limited to: Fashion, Beauty, Health & Wellness
Maintain department grids, databases and tracking documents, ensuring all information is up to date and disseminated with the appropriate team members
Work with accounting to process payments and ensure timely compensation for talent-driven projects
Work on preparation of talent one-sheets, casting decks, and department presentations
Coordinate logistics for talent programs/appearances, including booking travel/transportation and facilitating product delivery
Assist with influencer campaign execution, including but not limited to: monitoring influencer posts upon launch and preparing recap decks
You have these:
0-2 years of experience working with talent, influencers and/or brand partnerships
Excellent communication skills
Ability to thrive in a fast-paced, deadline driven environment
Highly organized and detail-orientated
Proficiency in Google Slides, PowerPoint, Excel, and Google Sheets
Application should include the following: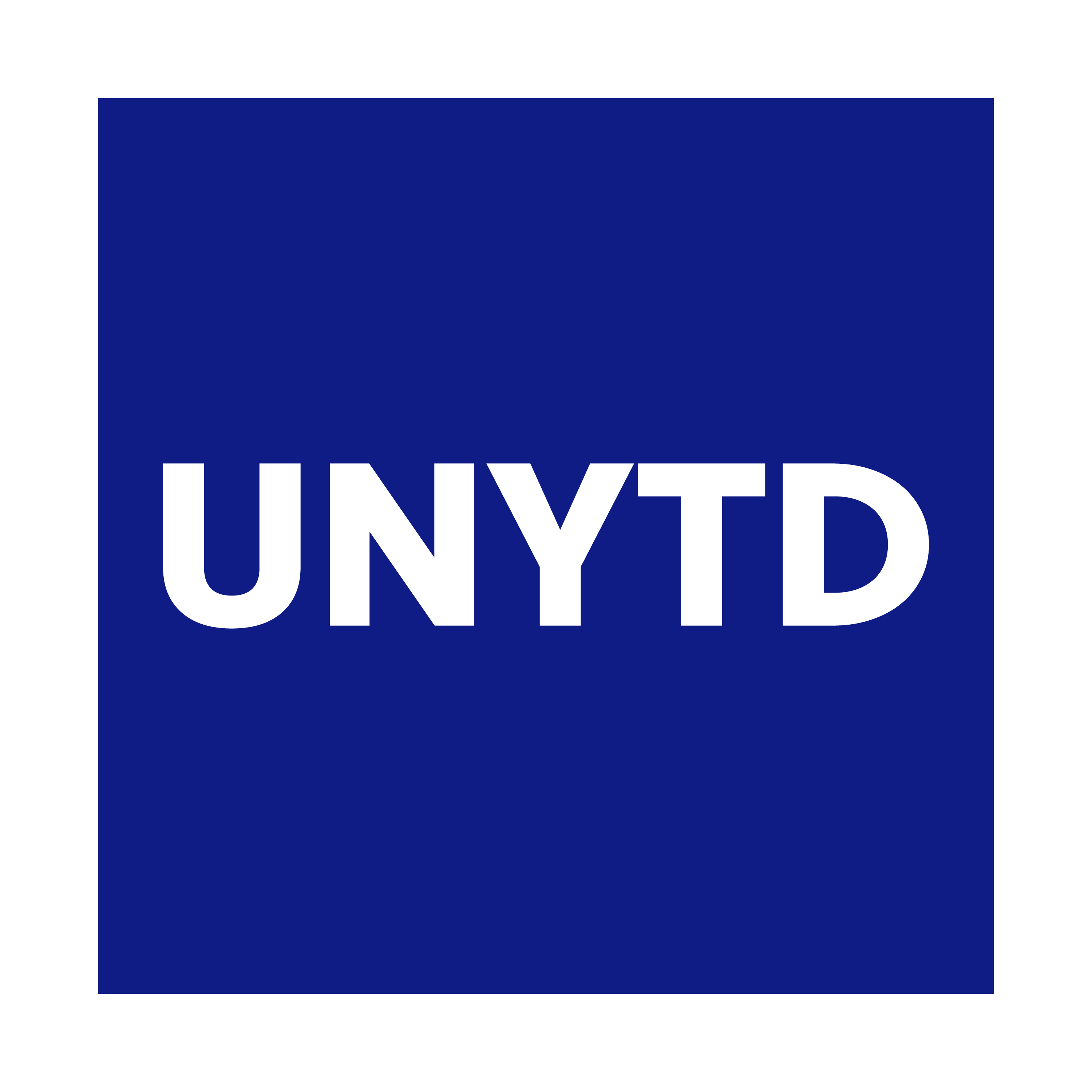 Experience Level
1-2 Years
Job Description
Overview:
Established remote agency seeks a detail-oriented and self-motivated team player to support a small-but-mighty Content & Social department on an exciting mix of video production, influencer marketing, and social media programs.
Job Responsibilities:
As a Content & Social Manager at UNYTD, you will work closely with our existing Content & Social team to provide administrative, organizational, and project management support across prospective and active campaigns and programs. 
The right candidate is incredibly organized and a natural copyeditor, with a good head for math and an eye for the details. They strive for excellence in all things, and consider both written and verbal communication their strong suits. Excited by new experiences and opportunities to learn, they show up with a "glass half-full" attitude and enjoy having their hands in multiple pots at once.
On our team, no job is too big or too small, and we work hand-in-hand together on most projects. Your role may develop based on your existing skill set, but key responsibilities include:
Support influencer programs, including talent casting and communication, asset management, and creative oversight

Team up with production partners to manage workflows, review processes, and asset management for pre- and post-production deliverables

Learn and leverage UNYTD brand book in the development and execution of all client-facing documents (primarily Google Workspace)

Manage all assets and files using existing organizational guidelines

Leverage internal project management tool (Asana) to support ongoing workflow and internal organizational support

Maintain project budgets and coordinate with Accounting on vendor payments and budget reconciliation

Contribute to administrative, creative, and strategic asks on an ongoing basis
Requirements:
1-2 years professional marketing or production experience; social media or influencer experience is preferred but not required

Strategic and thoughtful self-starter

Highly detail-oriented and very organized with strong multi-tasking skills

Excellent communicator who exudes confidence and clarity on video calls, in person, or over email

Basic graphic design and copywriting skills are a plus but not a requirement
Benefits
Remote Work & Company Culture:
Our team is spread out between the east and west coasts, so you can dictate the hours that make sense for you. We respect the nuances of remote work and don't ask for dedicated time at your computer—we're seeking someone who has excellent time-management skills, can be self-motivated to get assigned tasks done ahead of schedule, and of course be present for the meetings on your calendar. We sometimes work strictly 9-5, or sometimes we can be night owls; we do love to keep our cameras on for video calls, but you'll usually find us in sweatshirts or workout clothes. We also offer competitive health benefits and opportunities for annual performance bonuses.
As an agency, we're problem solvers—always looking for a way to say, "yes," instead of, "no," or take a creative approach to earn a last-minute big win for our clients. We can count our teammates on a single hand, and through UNYTD each of us is empowered to take on our own responsibilities and create really great work for each other, and in turn for our clients.
Who is UNYTD?
UNYTD is a Swiss Army Knife style agency—a team of industry experts building the business of the brand for our clients. Through strategic development, event production, social and influencer marketing, partnerships, content development, public relations, and much more, we help brands reimagine what's possible with the right team in place. Clients include: Adidas, Toyota, Oura Ring, Lexus, Red Bull, and more. You can learn more about us at www.unytd.com. 
Application should include the following:
Resume
Cover Letter
Salary Expectations
Experience Level
1-2 Years
Salary
Depends on Experience
Job Description
Are you passionate advocate for creators?  We're looking for a motivated candidate to become a Talent Manager to grow the team. This role will champion our creators in the food and beverage industry, and have direct supervision over a group of our foodie creators. This individual will be negotiating and securing brand partnerships for a team of influencers who are securing partnerships with some of the world's biggest and most recognizable brands. An ideal candidate will have experience pitching, negotiating, and managing one-off and long-term brand deals with a demonstrated ability to comb through a contract and ensure our creators are treated and compensated fairly.
You will oversee a Talent Manager Assistant, providing a framework for executing business development, and quarterly pitching strategies. You can expect to work collaboratively with the Talent Management team to sell through our entire roster, maximizing our opportunities with brand and agency partners.
Our Talent Management crew values the relationships with their creators beyond contracts and content, and it is important that our new Manager is able to support our creators as they continue to grow their business and evolve as creatives. We truly are a part of each and every one of their businesses, and feel a responsibility for their success.
Profile of our ideal candidate:
Your profile must be that of an extrovert & performance-driven salesperson with a penchant for negotiating deals

Demonstrated network of contacts in the food & beverage industry

Flexibility to handle changing market conditions and workload under tight deadlines; our industry is anything but consistent and boasts busier seasons that require heightened attention and focus

A desire to assist in development of internal tools to scale influencer management and business development best practices

Someone who is a dog with a bone, and willing to go the extra mile to get a deal done
Desired Skills and Qualifications: 
Talent Management: 1-3+ years is a major plus

Avid user of Instagram, Facebook, Pinterest and TikTok

Familiarity with the influencer landscape

We are a fully-remote agency, however work status in the U.S. is required
Benefits
Health Insurance

401k Match

Unlimited PTO
Application should include the following:
Experience Level
1-2 Years
Salary
Depends on Experience
Job Description
Bien is looking to hire an influencer talent manager. This position can be either freelance, part time, or full time depending on the needs of the hire. This is a fully remote position. Potential for candidates to onboard their own pre-existing clients. Potential for candidates to manage existing Bien talent.
Application should include the following:
Resume
Salary Expectations
Experience Level
1-2 Years
Job Description
Purpose of Position
The Influencer Partnerships Executive position is an important role within the Influencer Partnerships department, dedicated to building and developing new influencer relationships and partnerships in North America. This is a fantastic opportunity for a confident and motivated individual to support and accelerate the growth of influencer marketing across our network.
As an Influencer Partnerships Executive, you will take on the management of influencers and influencer networks & platforms within the business as well as supporting the larger US Team with their influencer related needs.
This role offers you the opportunity to make a significant difference to the growth of Awin Group in the US and to become a key member of this dynamic company.
Key Tasks
Key responsibilities within this role include:
Responsible for all in-bound requests for influencer campaigns.
Provide support, guidance and report on influencer campaigns including updates on performance and delivery data-driven insights.
Communicate regularly with brands and influencers, providing the necessary services to successfully meet the client's KPIs.
Apply deep understanding of influencer marketing best practices, trends, and insights to provide strategic recommendations to drive and improve customer success.
Act as the main liaison between influencers, influencer networks and brand/agency partners.
Acting as a point of contact for assigned accounts and providing interface training, guidance, gap analyses, reports and ongoing support when necessary.
Responding to influencers through various methods of communication such as emails and support tickets.
Monitoring performance of allocated account portfolio.
Taking a proactive approach in solving issues with assigned accounts, escalating issues to the appropriate team level when necessary.
Assisting with the creation of influencer case studies, white papers, and influencer catalogs.
Communicating effectively with advertisers, publishers, influencer and internal teams via email, phone and face-to-face
Experience
To be successful you will need to meet the below requirements:
1-2 year+ of account management experience in the digital performance marketing industry with knowledge of influencer marketing
Experience with Asana, Tableau, SimilarWeb, Salesforce and Microsoft Power BI is a plus
Skills & Expertise
To be successful you will need to meet the below requirements:
Strong knowledge of the affiliate marketing and influencer marketing industries
Excellent written and verbal communication skills
Ability to work collaboratively and independently
Ability to be flexible and handle multiple projects simultaneously in a fast-paced environment
Fast learner with strong team orientation and positive attitude
Proficiency with MS Office suit, specifically MS Excel and willingness to learn new technology systems
Benefits
Our Offer
Comprehensive medical, dental and vision plan
Taking care of your mental wellbeing by offering access to various mental health initiatives
Use our company training resources to gain new skills and improve your knowledge on a variety of topics.
Generous PTO
Flexi-week (We operate on a 4-day work week. This is four 8-hour days, not four 10-hour days)
*Please note: We follow GDPR guidelines and cannot accept resumes directly. We request that you apply via the linked application.
Application should include the following:
Resume
Salary Expectations