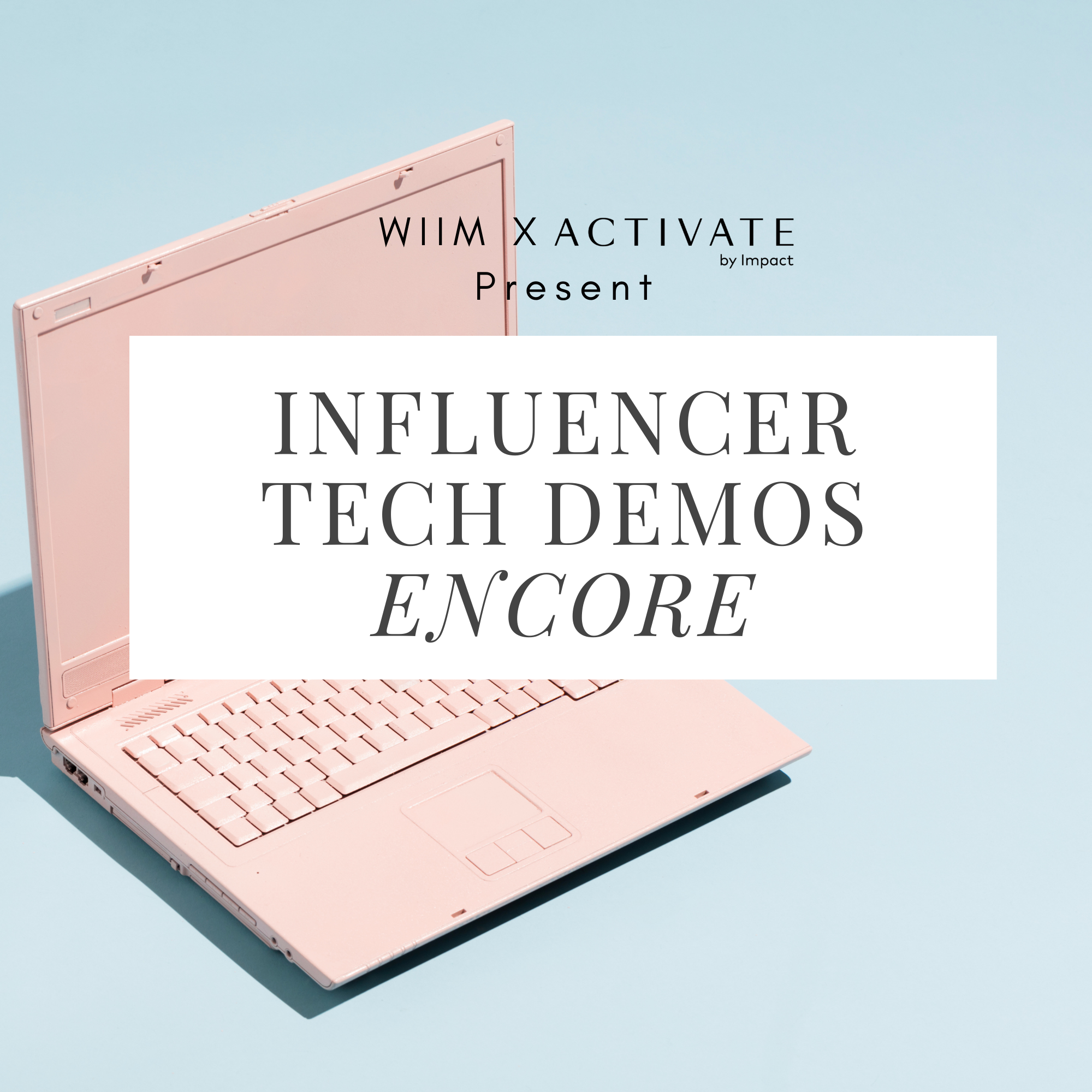 Influencer Tech Demo Day Encore
One of the most frequently asked questions in WIIM is about influencer tech. During this members-only encore, we are bringing you demos from some of the best influencer tech companies around. You'll be able to evaluate their offerings, then head to one-on-one sessions for more individualized conversations.
**SINCE THIS EVENT IS IN OUR FACEBOOK GROUP, YOU'LL NEED TO SIGN UP AS A MEMBER BEFOREHAND THEN APPLY TO THE GROUP USING YOUR LOGIN EMAIL. WE SUGGEST DOING THIS BEFORE THE EVENT.